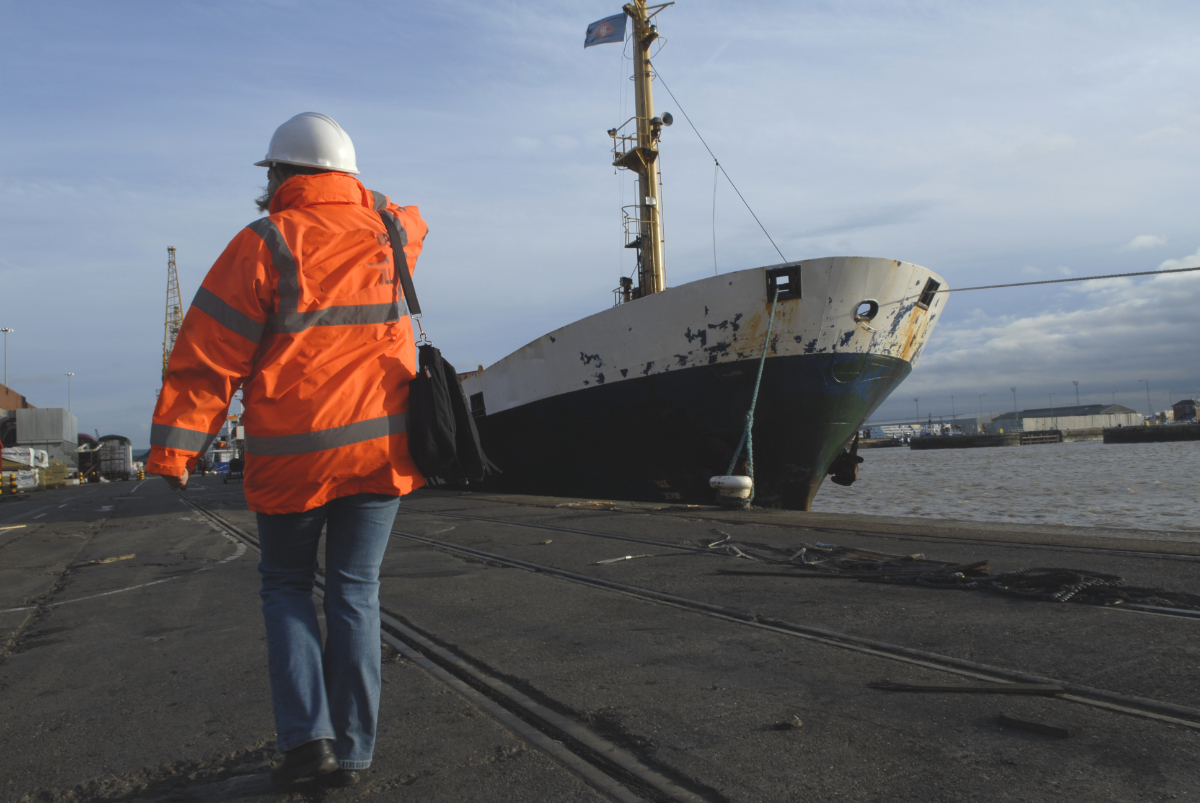 I joined a newly formed branch of Stella Maris some Eleven Years ago, It was called ' The Apostleship of the Sea then.
I had been, and still am a Member of ' The Knights of St Columba ' for almost Forty Years and was looking for a new interest, also I am a Eucharistic Minister and I thought I could expand my Ministry to the Seafarers who are Ship Bound, sadly I have been unable to carry this work out as the turn around times are very tight here in Port of St Helier around two hours and the Crews are needed to unload and reload the Ship regardless if it is a Container Ship Lift on Lift Off or a Ro / Ro.
Over the Years our Branch has grown from the Founding Member and Leader Terry Brown to Nine active Members including One Lady Member, who looks after the Crews on the Fast Ferries. as they are mostly Women.
We have made excellent contact with the Base Management and the Captains of the Island's largest Shiping Company which has made our work more enjoyable. One of our highlights of the Year has been our Christmas Gifts Programme which includes a Gift of Toiletries and a Woolie Hat for every Sailor that calls on board ship to Port of St Helier. this can entail visits to some 12 / 14 Ships at all ours of the Day or Night.
We have also carried out annual Fund Raising with a Sponsored Walk at St Catherine's Breakwater, raising over £20,000 over the Years, We have decided to improve this further by Re-Branding it ' SeaTrek ' and get more people involved.
I am also The Secretary of our Branch and expanded that Role into ' Public Relations ' and this I have done by using the Airwaves of B.B.C. Radio Jersey, who have been superb with enthusiastic support, helps get the Branch and The Catholic Church of Jersey better known, and of course, it's Free. The Local Press also have played their part over the Years in support and with Pictures.
We have over the years managed without a ship visiting Chaplain, but we hope shortly to correct that, as our new Island Parish Priest and Dean are very keen to support our work.
2020 has not been the best of Years to carry out our work due to the Coronavirus problem, but things are getting better and it has given us all an opportunity to reflect and to consider how we can serve these very special people in the future.