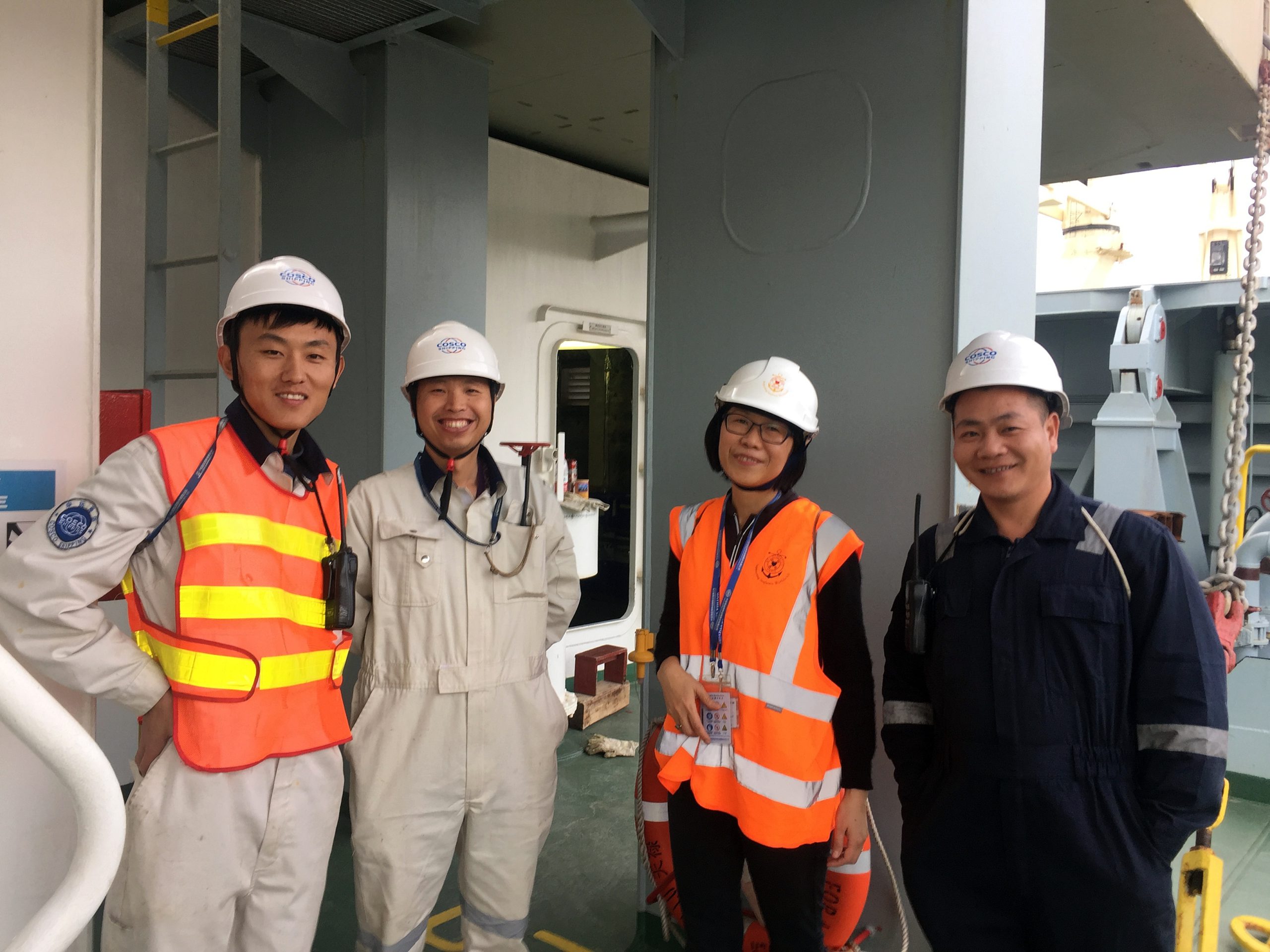 I have always had a love of the sea and went to sea at age 16 for a few years followed by working on American oil rigs. But eventually went ashore and after retraining worked in Social Services and became a Supported Housing Manager as well as being a Buddhist Chaplain in local Hospitals.
But when I retired and after 4 years living in China with my Chinese wife Jun we returned to the UK. I wanted to do some volunteer work and the opportunity came up to be a ship visitor for Stella Maris when I met with Peter Barrigan the Chaplain for Tees and Hartlepool, and my wife joined me a year later also as a ship visitor and being Chinese there have been many opportunities to meet Chinese crews and help them in so many ways.
A few examples that spring to mind are…
One Chinese ship that had spent weeks at sea sailing to the USA where the  crew were not allowed ashore. Then sailing to Teesport and due to a misunderstanding they again believed they could not go ashore. The smiles on their faces when we explained that they could go ashore and what's more we would take them was wonderful. We took them to the local towns, shopping,visiting places even spending quite a bit of time helping them to find fishing equipment, and when a few days later it was Chinese New Year Jun and I were invited to the ship to celebrate with them. The crew still over two years later keep in contact with us.
Another Chinese ship arrived at Teesport and whilst we were visiting we found out that a large number of the crew had been away from home for many, many months and were feeling homesick and in particular missing traditional Chinese food especially a Chinese vegetable called in English, Chinese Leek, very different from our Leeks. Now Jun had a Chinese friend who lived about 15 miles from us and we knew she loved to grow traditional Chinese plants so we phoned her, and yes she had lots of Chinese Leeks,and yes we could have some. That same day we were back on board the ship delivering a bag full of Leeks plus other foods and herbs to a very surprised and grateful crew. Many of the Officers and crew keep in regular contact with us through Wechat as they sail all around the world and they often say the welcome they get from people in the UK is the best.
We were having a busy day visiting lots of ships when we received a call from the Mission on the North side of the river to inform us that they had a Filipino family there who had drove over from the other side of the Country looking for a ship in which their brother was the Chief Engineer, and that the ship was on our side of the river. We arranged to meet the family and get permission for them to go on to the port and visit him on the ship with us. We took them to the ship and after a very tearful greeting ( they had not seen each other for over 3 years ), we arranged for him to go ashore with them, do some sightseeing then go back to the Lake District were they lived and stay overnight. The Chief Engineer had to be back at work the next morning so we had them  bring him back to the Mission very early the next morning and Roger one of our ship visitors agreed to come down to the port and take him back to the ship.
These are just three of the many stories of our times visiting ships at Teesport.