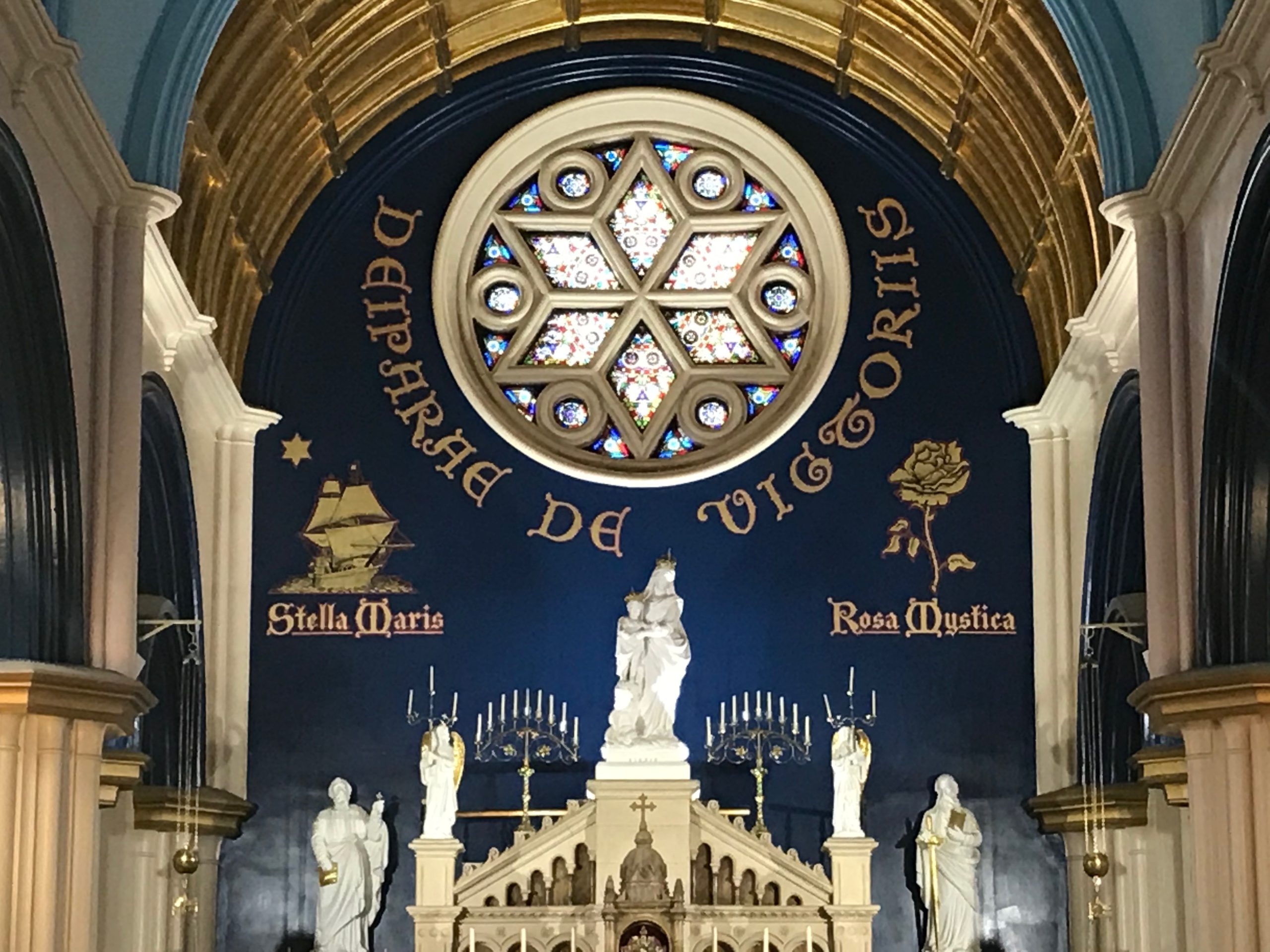 I haven't been a Stella Maris volunteer for long. I'm enjoying it and it's an amazing experience.
There is warmth and sense of community especially when Sea Sunday approaches – meeting new people as well as recognising others. It's also a privilege to speak in my own parish of Immaculate Conception Church in Dundee where I am the parish contact. The Parish Priest, Fr. Mark Cassidy, was a Naval Chaplain and was very pleased to hear a Stella Maris volunteer was in the congregation.
Fundraising is the great part of volunteering. It gives us the chance to talk first-hand about the charity. It's fun and effective, like bucket-collecting outside a football stadium in the snow! The European matches are great not only for their generous donations but also recognising the charity and how it reminds the foreign supporters of home. On one occasion, I spoke with some fans who were volunteers themselves. They thought it was a fun idea and would do this when they returned home to Belgium. It's just a brilliant opportunity to bounce off ideas and share experiences too.
Seafarers are so important. They are the inspiration. They sacrifice their lives for the sake of others, and this is the reason why I became a Stella Maris volunteer.
This striking and poignant icon is above a High Altar in St Mary, Our Lady of Victories Church, in Dundee. It inspires and reminds us of how Our Lady is always there to guide and protect seafarers.