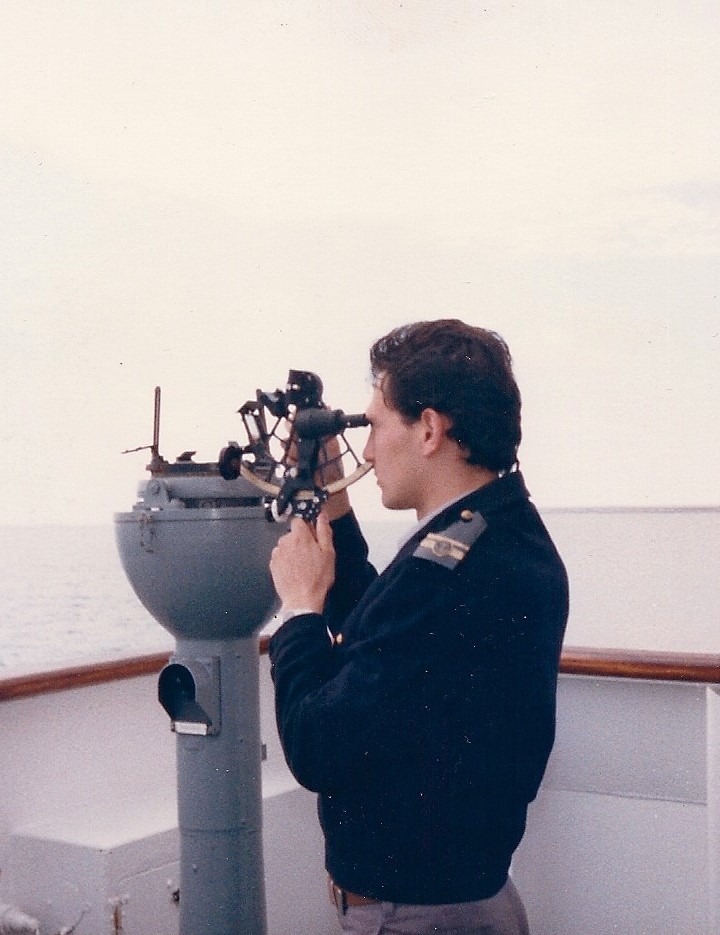 I was born in Barcelona in Spain, a truly maritime city with one of the busiest ports in Europe and I have always been fascinated by ships since I can remember. In my youth, I read all type of books that refer to ships: novels, adventure stories, seafaring manuals, technical publications, etc. And since I was a child, all my drawings were of ships.
As soon as I discovered the Maritime Museum of Barcelona and the nautical academy, I had all the ingredients to turn what I saw as my vocation into a profession. And I've been so lucky to have had the opportunity to enjoy all aspects of the maritime profession both at sea and ashore.
In my twenties, I started my professional career on board different types of merchant vessels as a cadet moving to officer and graduating as captain at 26. I also served as lieutenant in the Naval Reserve.
The longest single crossing I remember is 18 days from the Gulf of Mexico to Northern Europe in severe bad weather. At that time I use to spend four months on two months off, sailing internationally. For a few days, the ship was unable to advance and all crew was in standby. However risky and difficult, I remember that crossing also gave me the opportunity to admire the beauty of the brave seas.
I enjoyed every moment of my life at sea as well as the opportunity that the seafaring profession gave me to travel the world from a different perspective than simple tourism. While at sea, free time was normally very limited, but in port, I always enjoyed visiting the different cities and engaging with local culture, events, and experiences. But the lack of communications on board and the difficulty to communicate with family and friends from remote parts of the world were some of the hardest conditions I faced.
I have memories of my visits to Stella Maris facilities in different ports of the world. When as a young officer, I had an urgent need to contact my family in Spain while I was at sea. When I arrived in port, a chaplain took me to the local Stella Maris centre, where I could have access to a telephone landline. This was of course well before mobile phones and today's web-based applications had been developed.
I spent some 10 years seafaring before starting a maritime career ashore. I then become a ship safety inspector and latter a vessel traffic system operator before being promoted to the position of harbour master. I was appointed in 2000 to represent Spain to the International Maritime Organization becoming later to -what I call- a "maritime diplomat", serving both at a national level and within the United Nations system, working in different capacities with the specialized maritime agencies.
I became a trustee of Stella Maris because I felt I could contribute to caring for the welfare of seafarers, fishermen, and their families, while at the same time promoting its good name, mission, and values. The opportunity appeared to combine my maritime background with my international experience.
Stella Maris chaplains are the arm around the shoulder of a seafarer grieving a colleague, the friendly face who turns up on board to welcome them to our ports, the ones facilitating endless phone-calls when they feel homesick helping them to overcome stress or mental problems. Stella Maris chaplains provide a home away from home when seafarers are abandoned or sick in hospital. And of course, our chaplains offer pastoral care and assistance when required by those on board after so many months at sea. I am so proud of their work and dedication, and will continue supporting them in any way I can.