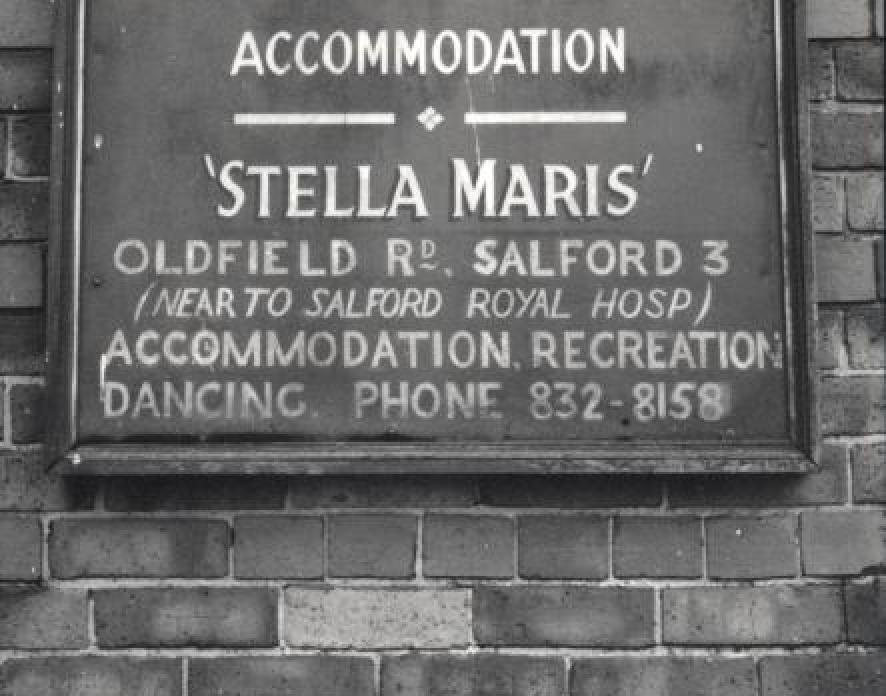 This is my short story.
Whilst home on leave from the Royal Navy early 1960's, I met with friends in the Knights of  St Columba Club in my home town of Nelson, when they informed me that they were going to a YCW Dance in Manchester, so off we went looking forward to a great night out. The Admission Tickets 5/- ( in todays money 25p ) It was at this Dance that I first met my wife to be Monica, she along with other friends attended  the "Stella Maris" which was sited on Oldfield Rd, Salford and was directly opposite Salford Cathedral. Fr Arthur Keegan being the Port Chaplain. It was through that meeting that I became aware of the good work supporting seafarer's throughout the world. In 2019 I took over the role of Parish Contact at St Herbert here in Chadderton, Lancashire. It is my intention with the help of the Head of school to involve the children in learning and understanding the important role which  seafarers play in our daily lives. Sadly, Salford Docks closed in 1982 with the loss of around 3,000 jobs. My wife Monica along with her team of knitters continue to provide Hats and Mittens which they know the seafarers really appreciate.
Fellow parishon
Mr Jack Hulme had been our Parish Contact for many years and I should like to take this opportunity to thank him for his hard work and the help he has given me in succeeding him THANK YOU.