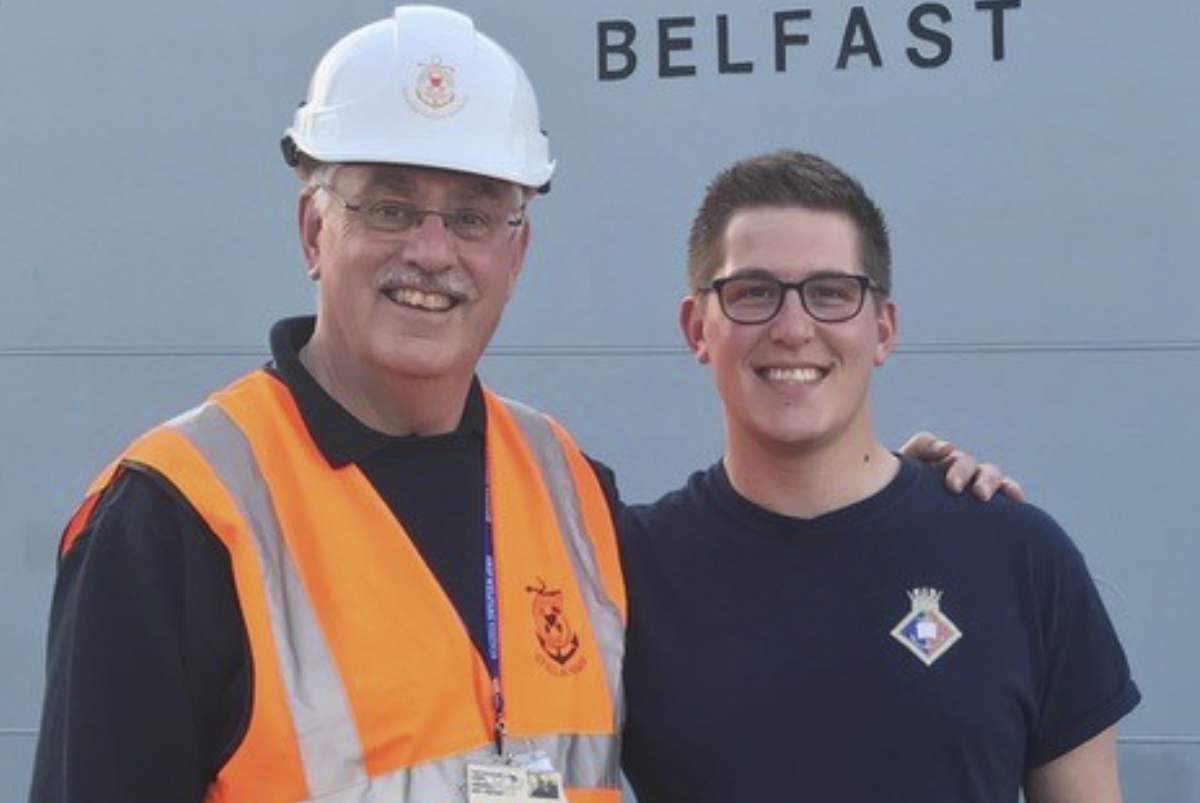 I undertake ship visiting in the port of Falmouth, Cornwall. The port is predominantly a repair yard, and our visits are to the crews of the ships who remain on board. It is also the home to the Bay Class vessels of the Royal Fleet Auxillary as well as RFA Argus, which is mistakenly referred to as a Hospital Ship. It's actual role is that of a Primary Casualty Receiving Ship with a 100-bed medical complex on board and acts as a floating hospital in time of war.
The Royal Fleet Auxiliary (RFA) delivers worldwide logistic and operational support to Royal Navy military operations. They are the uniformed civilian branch of the Naval Service, staffed by UK merchant sailors. My son, Matthew, is employed within the RFA and one of his recent deployments was on RFA Argus.
It helps to remind me what Stella Maris does, in that it serves seafarers from across the world, regardless of belief, nationality or race, meeting their needs through the provision of help, support and advice. To that end it is comforting to know that when Matt is away and may be in need of support I know that someone across the world is looking after him as I look after other families seafarers in the UK.
On this particular evening, I undertook ship visiting with Falmouth's Port Chaplain, John Pinhay. Having visited some crews in the port, we then went to Argus, and there met up with Matt. John also knows Matt through St Mary Immaculate in Falmouth where Matt was an altar server with John. This visit with Matt really brought it home to me the important and compassionate work which Stella Maris undertakes and I am delighted to be a part of this global family undertaking this work, which now has a personal side.